Friday, 16 October 2015 18:53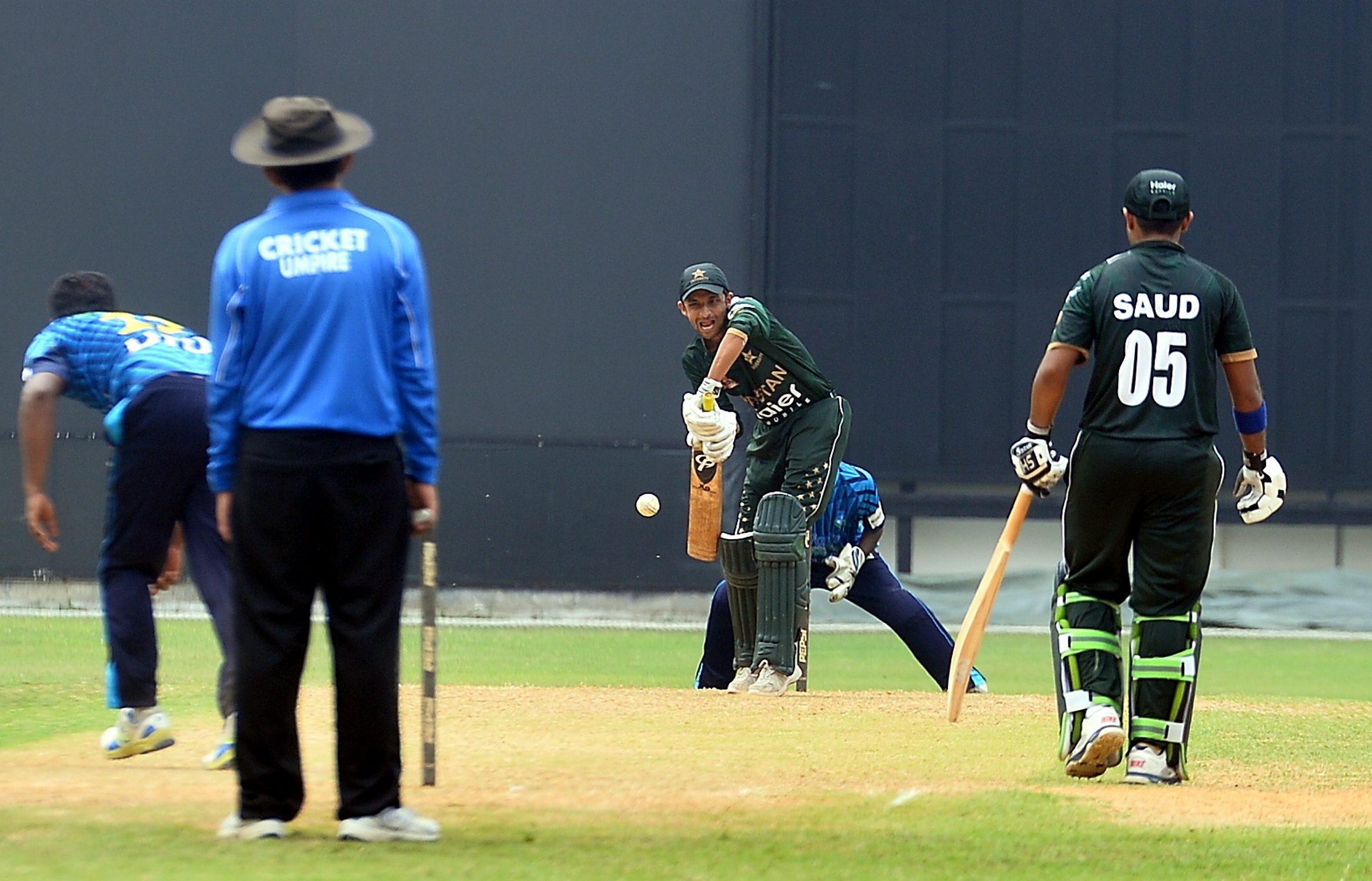 KUALA LUMPUR - Sir Syed University of Engineering dari Pakistan menduduki tangga ketiga saingan Kriket Undangan Antara Varsiti Antarabangsa apabila mengatasi Daffodil International University dari Bangladesh dengan 77 larian di Bayuemas Oval, Klang pada 16 Oktober 2015.
Naib juara tahun lepas, Christ University pula berjaya mendapat tempat kelima setelah menumbangkan Nanyang Technological University dari Singapura dengan 33 larian di UKM Oval, Bangi.
Sir Syed University of Engineering mengumpulkan 215-7 dalam peruntukan maksimum dan meletakkan Daffodil bermasalah dengan hanya membalas setakat 138 larian.
Kejohanan anjuran Universiti Kebangsaan Malaysia dengan kerjasama Persatuan Kriket Melayu Malaysia menampilkan enam pasukan tahun ini. 
Babak akhir berlangsung17 Oktober dengan juara bertahan, UKM menentang pendatang baru dari Sri Lanka BMS Northumbria University.
KEPUTUSAN:
Christ University kalahkan Nanyang Technological University dengan 33 larian.
Christ University 153 (37 over) B. Madan 34, Sidhant 28, Sarans 23, FS Nihal 21. Deepak Sarika 4-22, Singaram Venkatachalam 2-40, Ramajrishnan Vrajaraj 2-40.
Nanyang Technological University 120 (39.1 over) Dhiraj Singh 31, Deepak Sarika 25, Saran Sanchar 21, Mustafa Hussain 14. FS Nihal 2-12, Robert Sebastein 2-21.
Pemain terbaik: B. Madan (Christ University).
Pengadil: Bertle Alex James (NS) & Zaidan Taha Hasim (KEL). 
Sir Syed University of Engineering kalahkan Daffodil International University dengan 77 larian.
Sir Syed University of Engineering 215-7 (40 over) Saud Shakeel 143, Junaid Naeem 27, Zakir Ali 17. Moinul Islam 4-38.  
Daffodil International University 138 (35.1 over) Moinul Islam 34, Mahbubul Alam Anik 16, Hakimur Rahman 15, Raju Ahmed 15, Islam Uddin 13. Bahadur Ali 3-21, Saud Shakeel 2-17, Faizan Khan 2-28.
Pemain terbaik: Saud Shakeel (Sir Syed University of Engineering).
Pengadil: Rudy Ismandi Mansor (Perak) & Ariffin Ramly (NS).
JADUAL 17 OKTOBER
(Babak akhir)
UNIVERSITI KEBANGSAAN MALAYSIA lwn
BMS NORTHUMBRIA UNIVERSITY 
(Bayuemas Oval, 9.30 pagi)